First Lady Melania Trump returned to her home of Manhattan, New York City on Monday to ring the opening bell at the New York Stock Exchange, a long held tradition, in all black with iconic French buckle pumps.
Melania Trump greeted schoolchildren in a sleeveless black Prada dress featuring a matching belt and giant front flap pockets — a signature of the Italian brand.
Most notably, Mrs. Trump wore a pair of patent leather buckle pumps by Rogier Vivier, the French designer who famously slipped his stilettos on Catherine Deneuve for her role in Belle de Jour. The ensemble is a kind of modern spin on Deneuve's mod wardrobe from the 1967 film.
Mrs. Trump originally wore these Roger Vivier heels with a black Christian Dior coat while visiting France on her European tour this summer, loyal Fashion Notes readers will recall.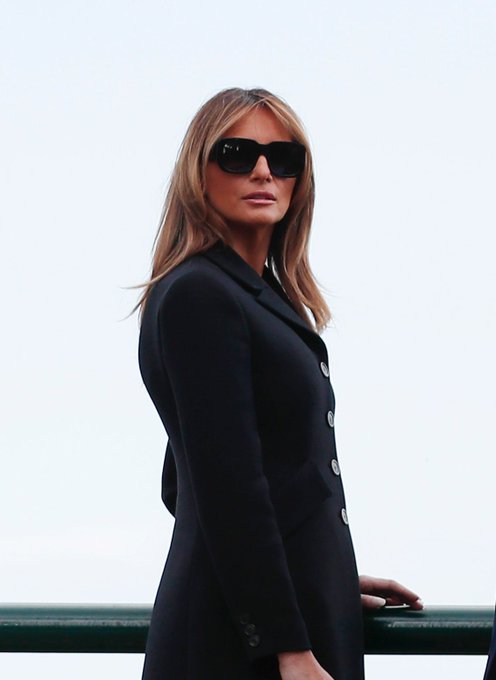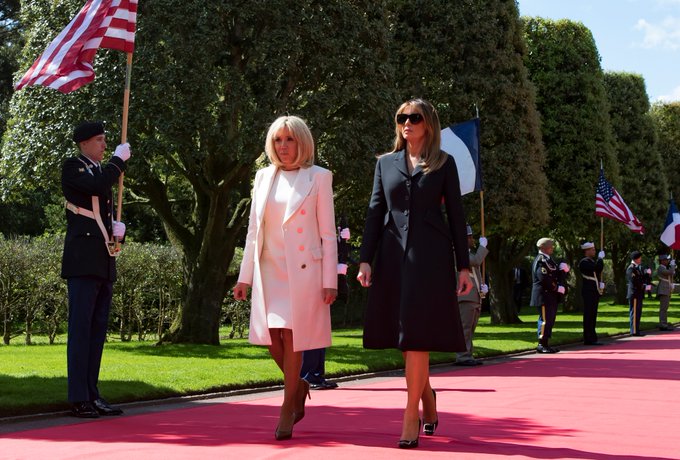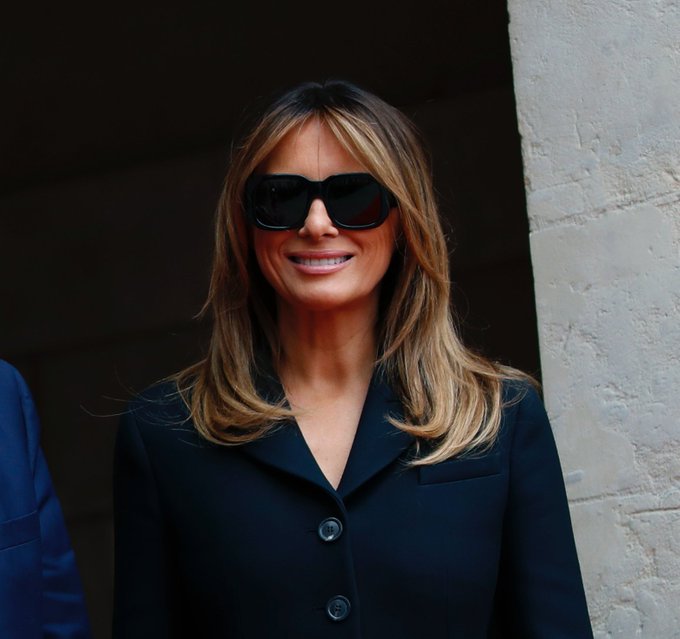 The nearly four-inch pumps, with their metal buckles and square toes, retail for $775.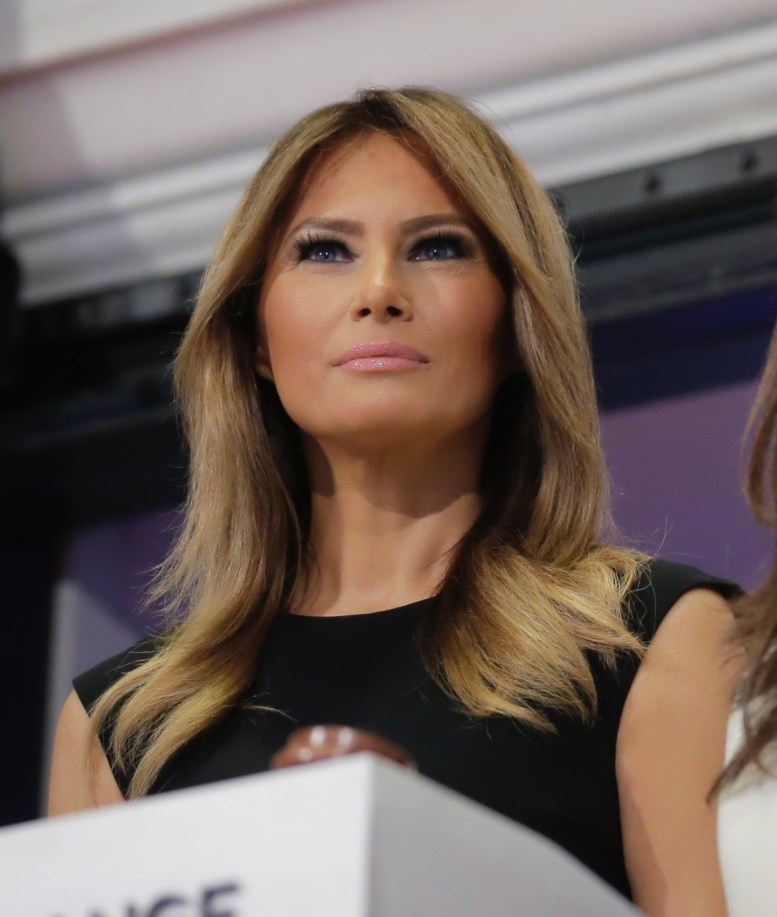 (AP Photo/Seth Wenig)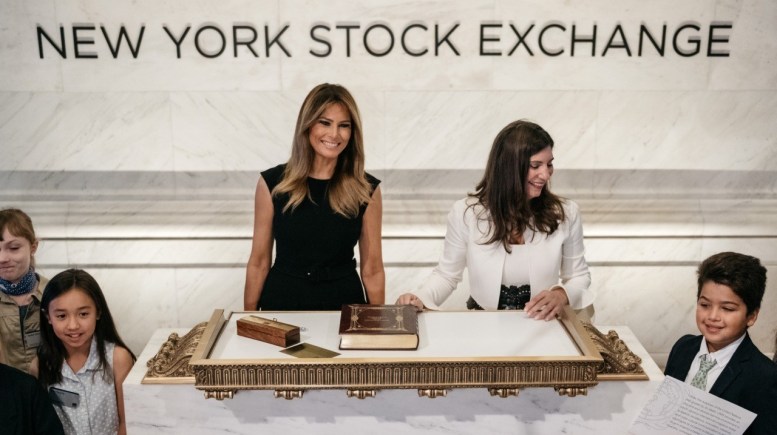 (Scott Heins/Getty Images)

(DON EMMERT/AFP/Getty Images)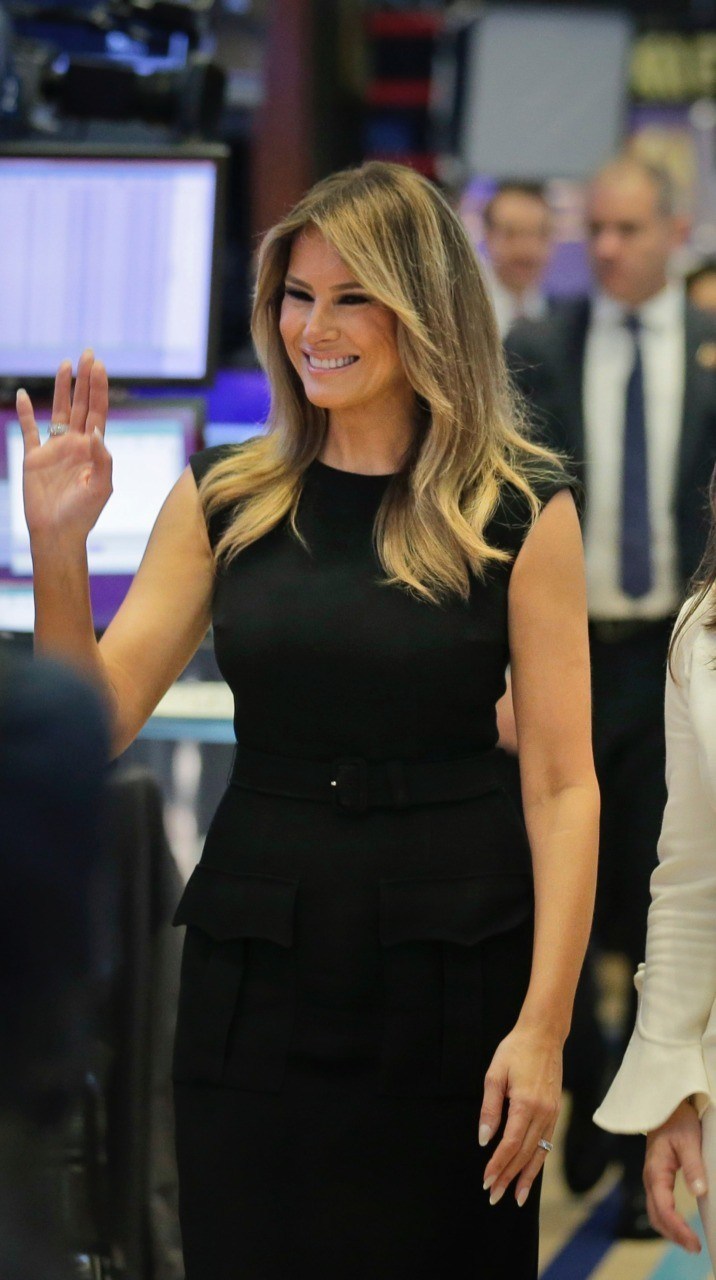 (AP Photo/Seth Wenig)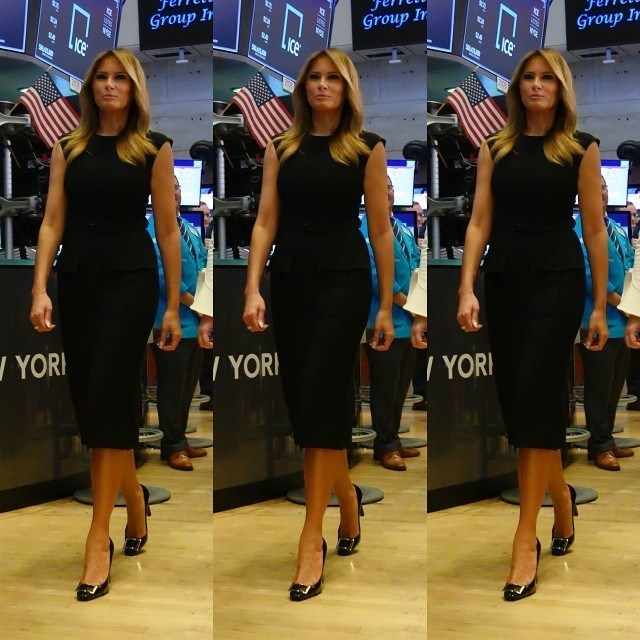 (DON EMMERT/AFP/Getty Images — Edited by Breitbart News)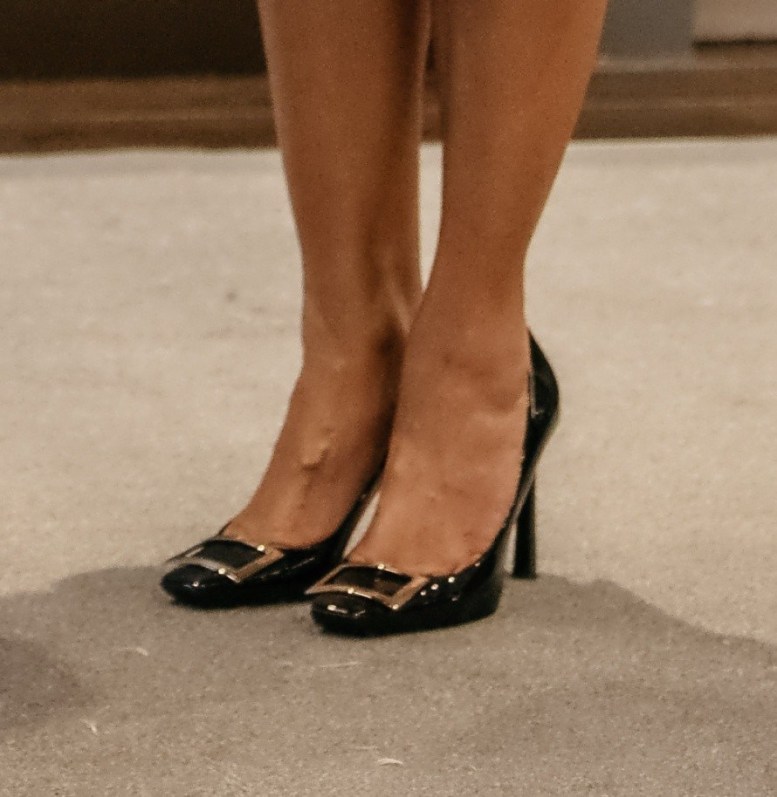 (Scott Heins/Getty Images)
(Scott Heins/Getty Images)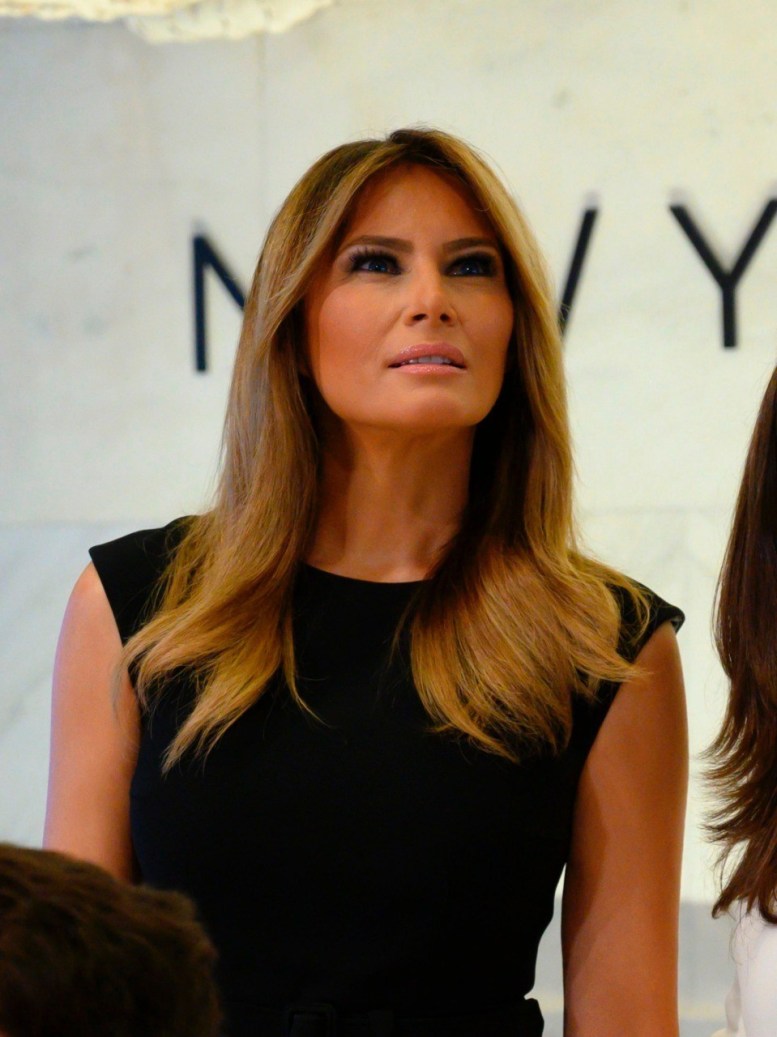 (DON EMMERT/AFP/Getty Images)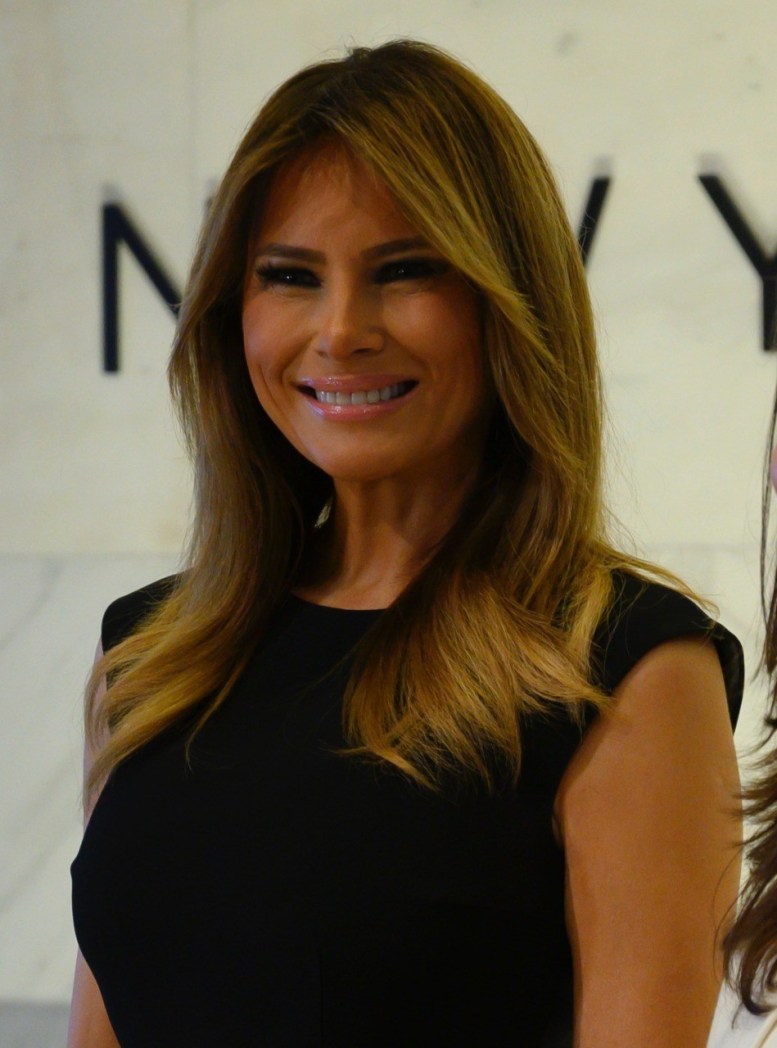 (DON EMMERT/AFP/Getty Images)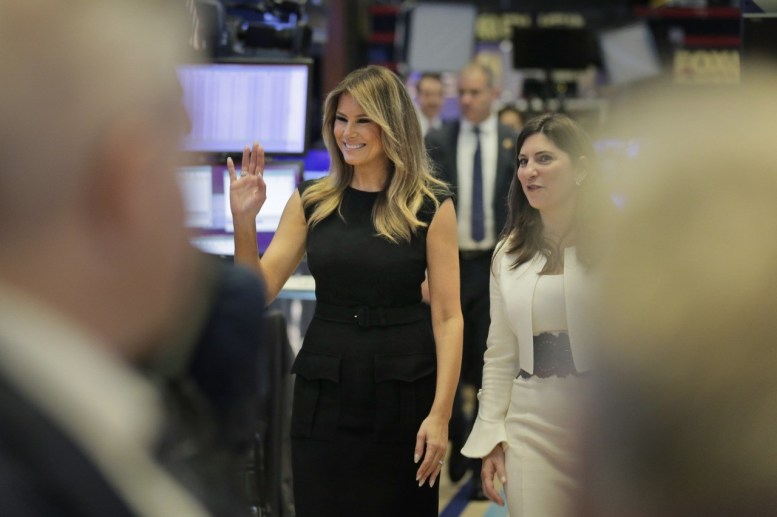 (AP Photo/Seth Wenig)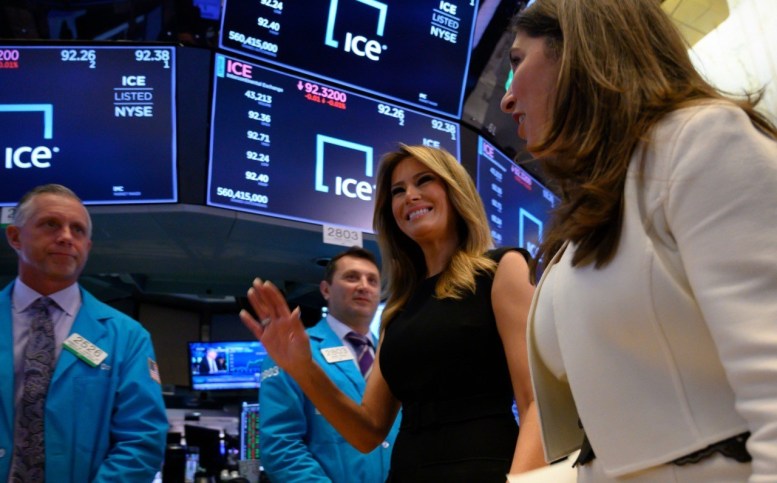 (DON EMMERT/AFP/Getty Images)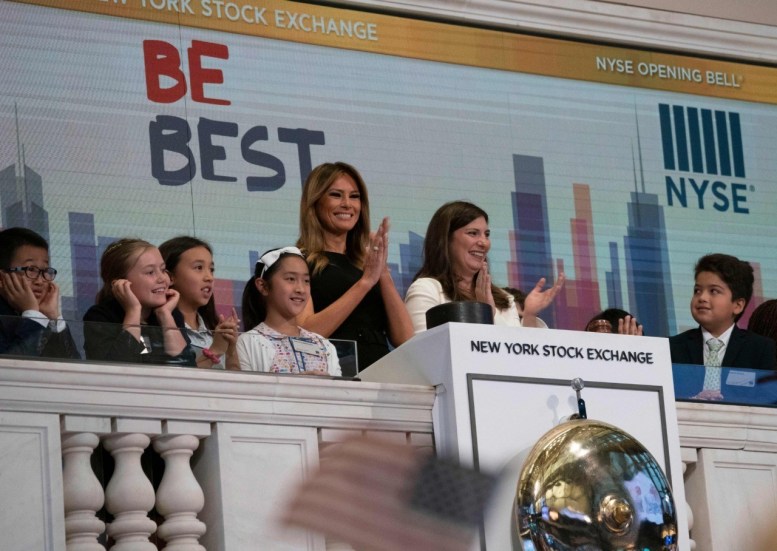 (DON EMMERT/AFP/Getty Images)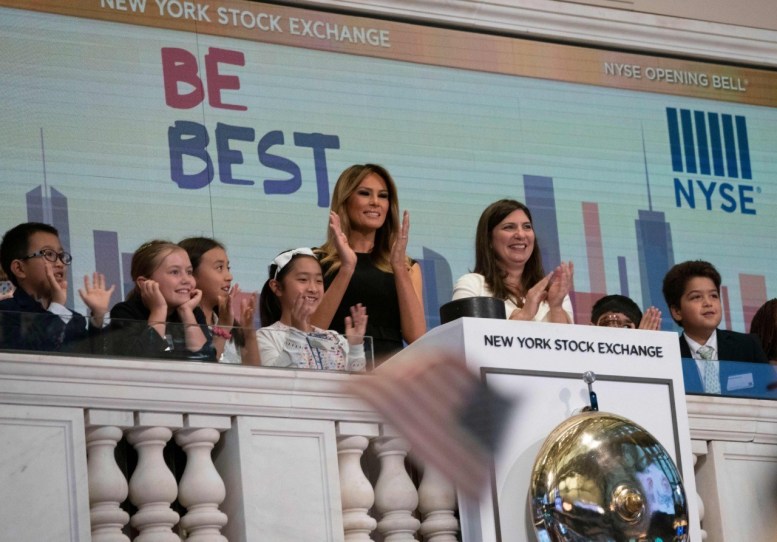 (DON EMMERT/AFP/Getty Images)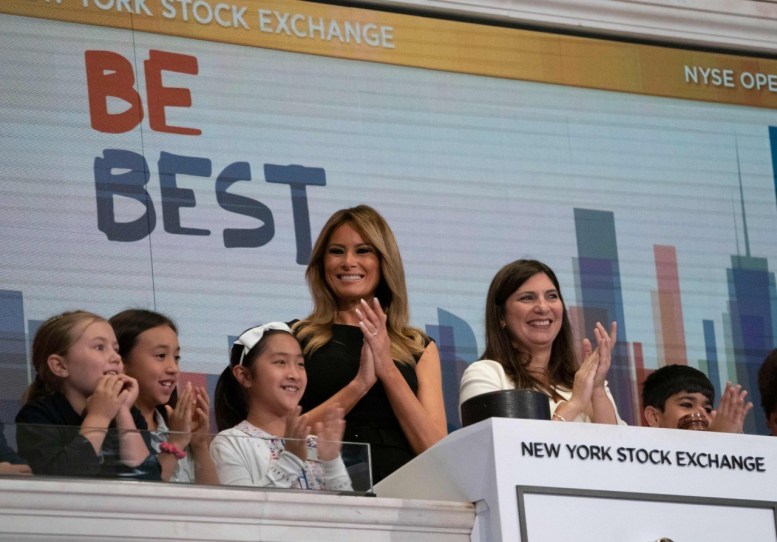 (DON EMMERT/AFP/Getty Images)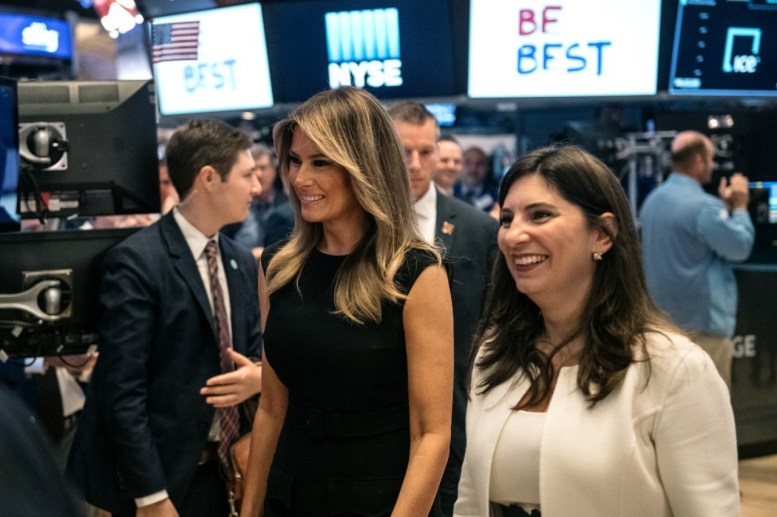 (Scott Heins/Getty Images)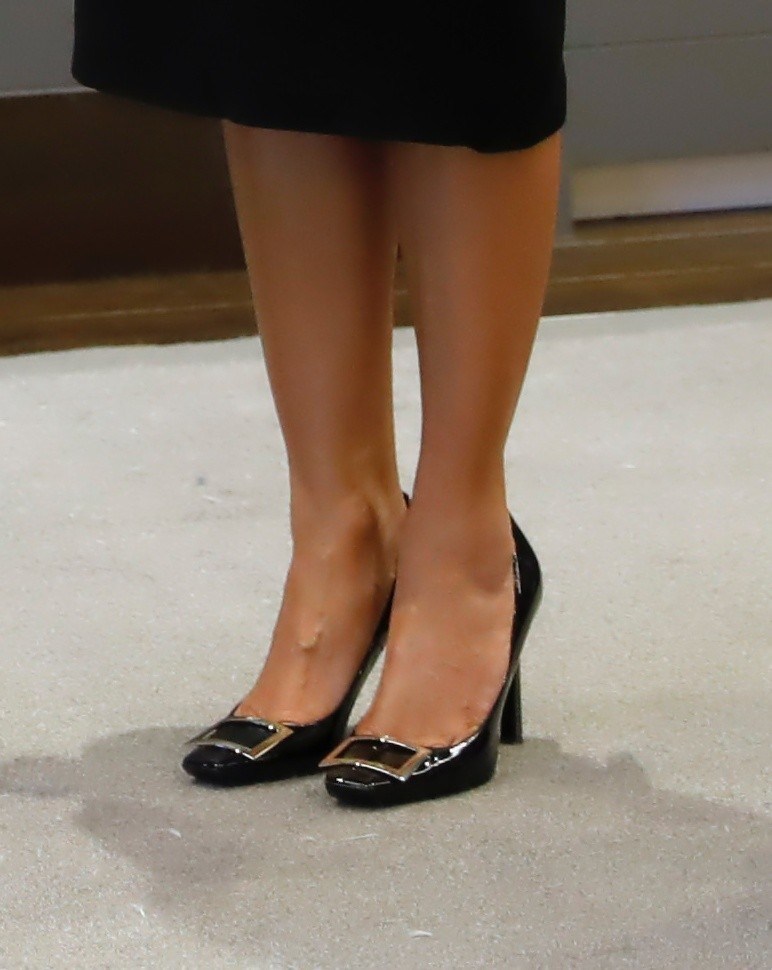 (AP Photo/Seth Wenig)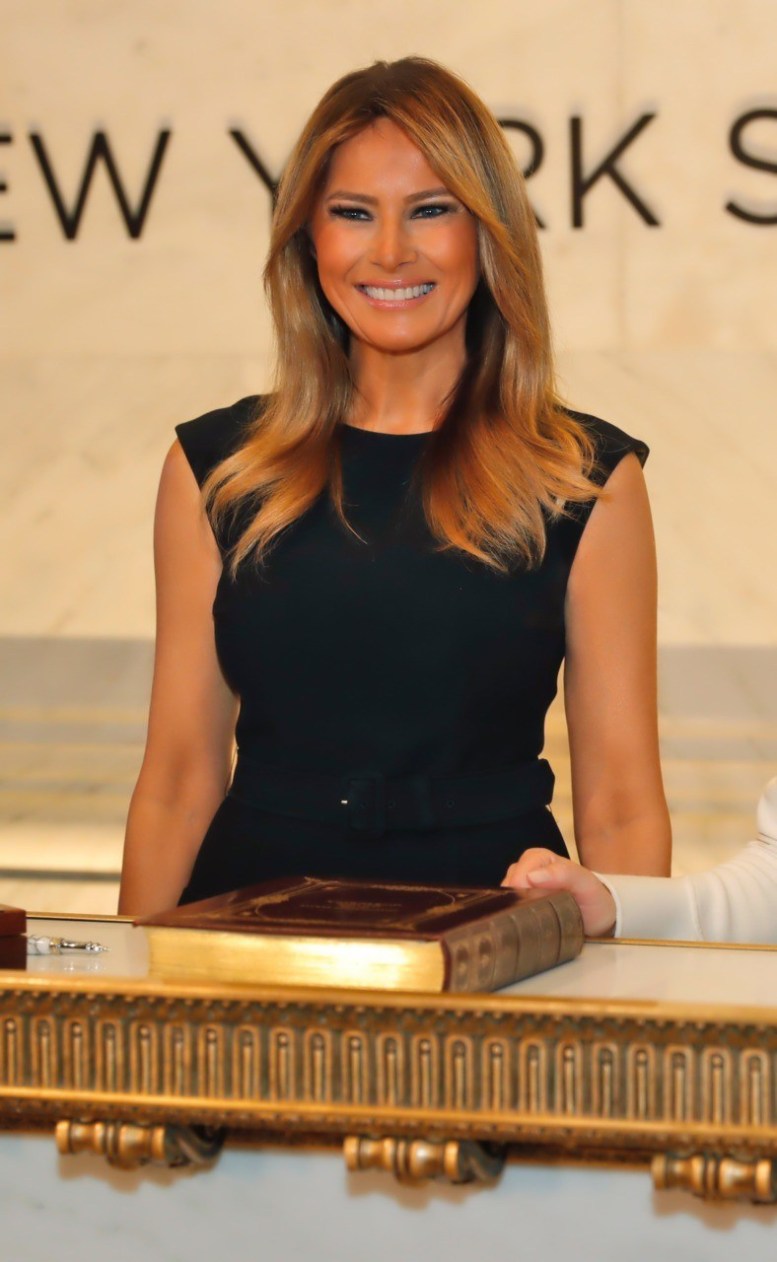 (AP Photo/Seth Wenig)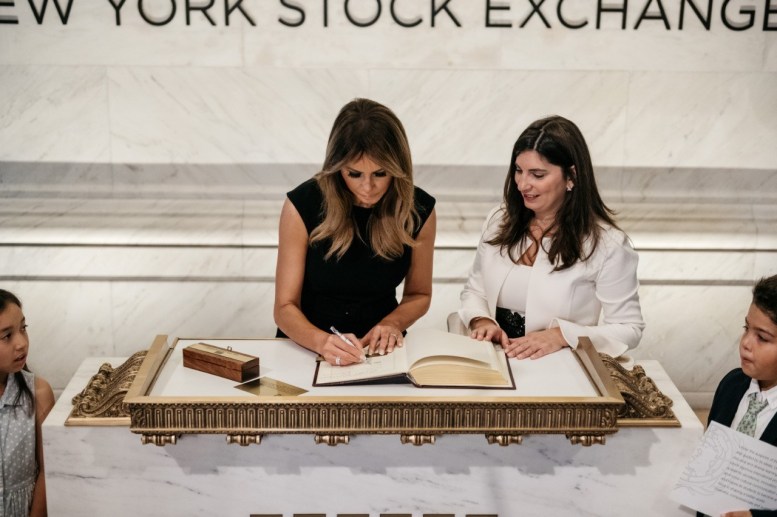 (Scott Heins/Getty Images)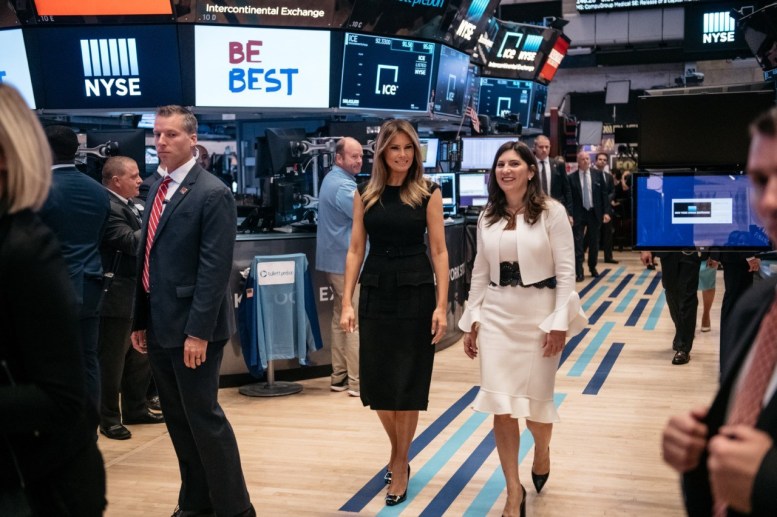 (Scott Heins/Getty Images)
(Scott Heins/Getty Images)
(Scott Heins/Getty Images)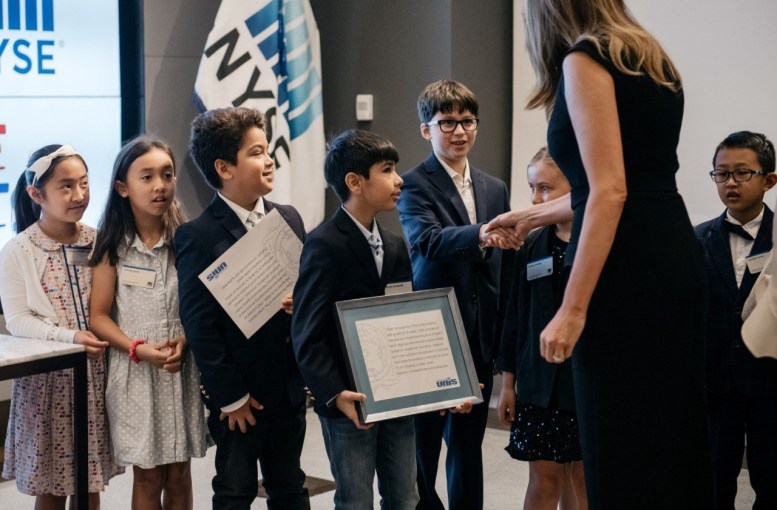 (Scott Heins/Getty Images)

(DON EMMERT/AFP/Getty Images)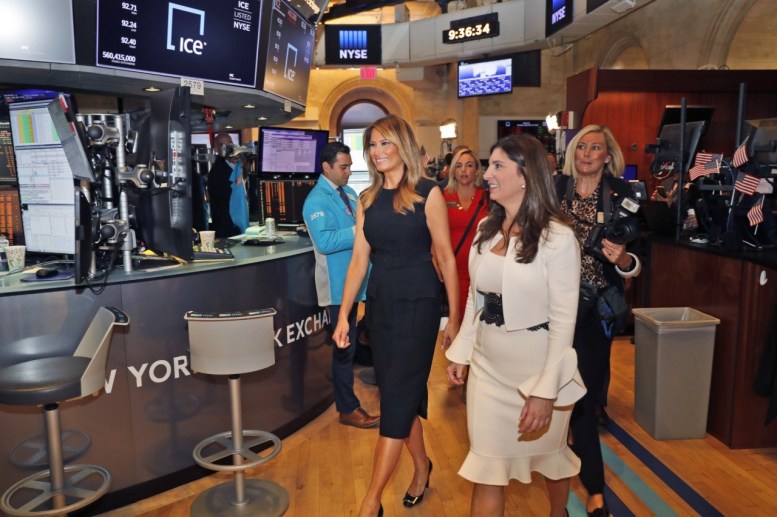 (AP Photo/Seth Wenig)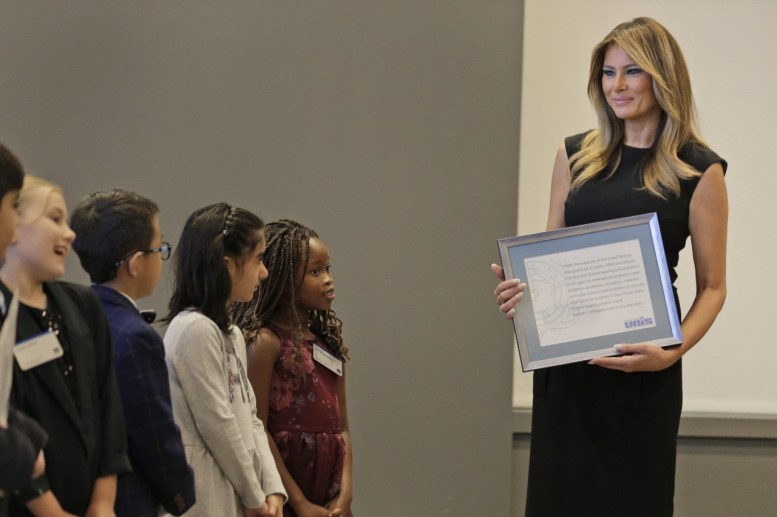 (AP Photo/Seth Wenig)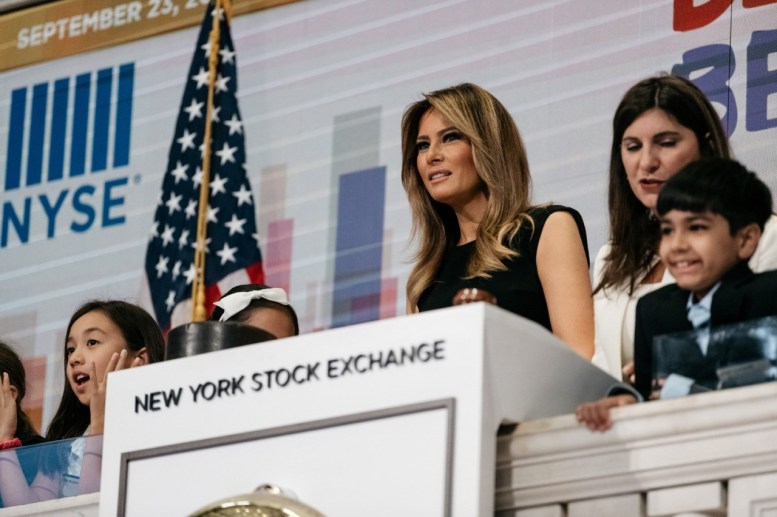 (Scott Heins/Getty Images)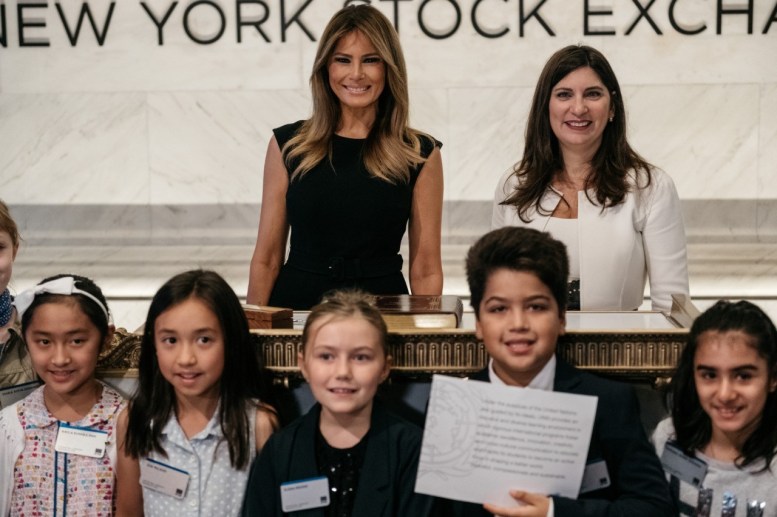 (Scott Heins/Getty Images)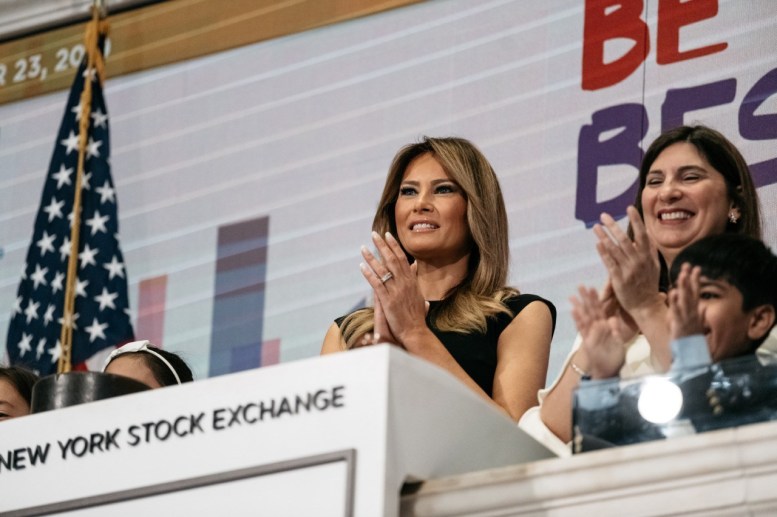 (Scott Heins/Getty Images)