After going politically bonkers at the Golden Globe awards, Meryl Streep lost her chance to play Hillary Clinton, of all people, in a new movie.
During the awards show Streep regurgitated a debunked story about Trump mocking a disabled New York Times reporter.
Never happened.
Afterward, she mocked Americans who watch football and mixed martial arts.
Finally, she ended her loving liberal rant by calling Trump a "bully."
Producers of the new movie thought Streep got "too political" and opted to go with actress Glenn Close.
A movie is in the works about Hillary Clinton and her life, and legendary actress Glenn Close has been chosen to play the former first lady and presidential candidate!
"Glenn and Meryl Streep's names were both mentioned a lot but after Meryl got so political at the Golden Globes , producers thought it might be better to go with Close," sources said.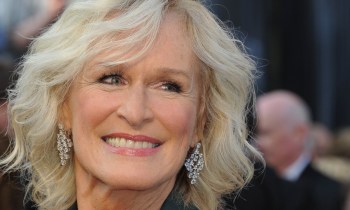 source:http://truthfeed.com