MELANIA TRUMP gave a big hint as to her excitement at her UK visit today, wearing British heritage brand Burberry for her arrival in Europe.
The First Lady MELANIA TRUMP , wore the trench to disembark from her plane in Brussels this evening.
DONALD TRUMP and his wife smiled as they arrived in Europe for the first evening of their visit, which will see them head to the UK at the end of the week.
Melania kept her beige trench done up tightly, but a gust of wind revealed she was wearing a navy pencil skirt underneath.
The Long Kensington Heritage Trench costs £1,450.
She paired the coat with a pair of killer heels from Christian Louboutin, £525.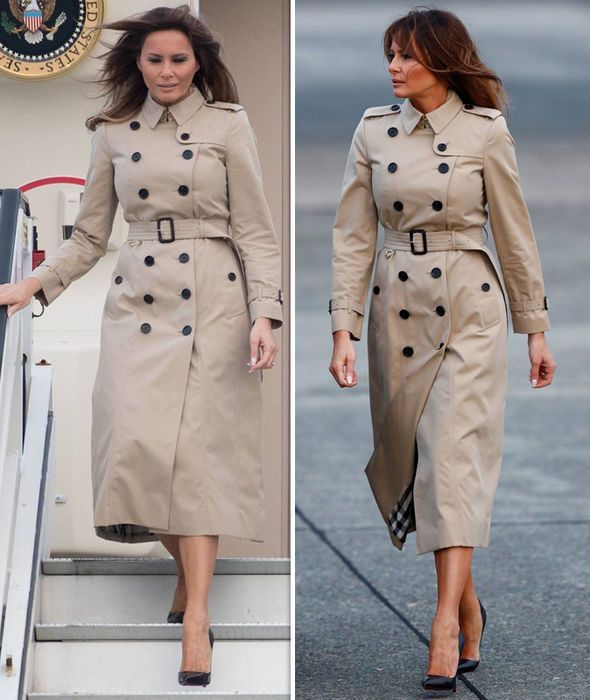 Mum-of-one Melania was not carrying a handbag with her.
Her diamond encrusted wedding band could be seen on her left hand, but she didn't appear to be wearing any other jewellery.
Despite knowing she would face strong winds from the plane as she stepped out, Melania wore her hair down.
After hours on a long flight, Melania would have been forgiven for wearing minimal makeup, but she looked impeccable.
She wore a heavy smoky eye and lashings of bronzer.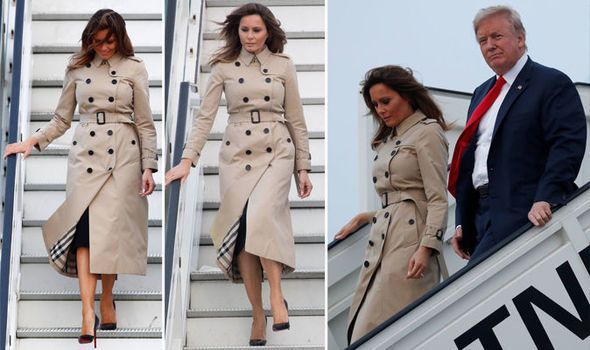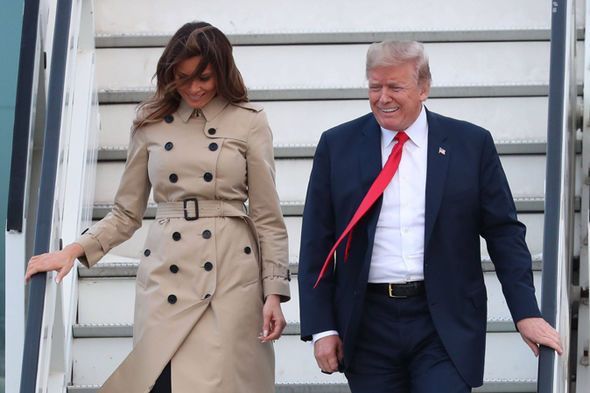 They have a busy week ahead, with fashion fans keen to see what the First Lady will wear each day.
The highly-anticipated visit will be the Trump's first presidential visit to the UK.
The Trumps are due to land at Stansted airport on the evening of Thursday, July 12.
From the airport they will then be flown to the US ambassador's residence, Winfield House, in Regent's Park.
After touching down in London, Melania and her husband are reported to have a lavish itinerary planned.
During the short trip, the first lady is scheduled to have dinner at the opulent Blenheim Palace, home of the Duke and Duchess of Marlborough.
The Trump's will then journey to Buckinghamshire, where they will meet with Theresa May at Chequers.
Chequers is a sprawling country manor house used by UK Prime Ministers.
It is Grade I listed and on the National Heritage List for England, with beautiful landscaped parks and gardens.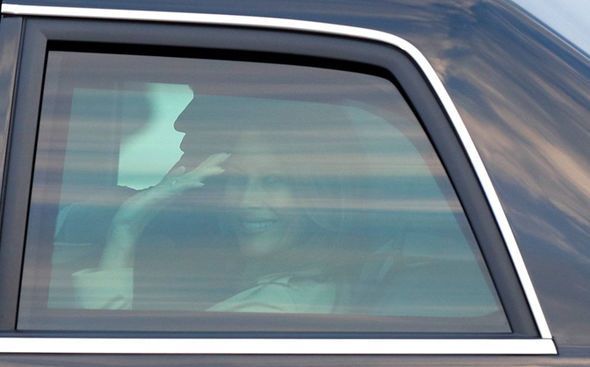 source;https://www.express.co.uk/