The First Family touched down in West Palm Beach for their fifth visit to PRESIDENT TRUMP'S Mar-a-Lago resort - this time joined by MELANIA'S MOM and DAD .
Viktor and Amalija Knavs, both live in the US, but return to their home country of Slovenia every year, were seen departing Air Force One in smart black suits and sunglasses.
Viktor and Amalija Knavs, Melania Trump's mother and father, are pictured arriving in West Palm Beach on Friday, having flown over on Air Force One along with the president, their daughter, and their grandson Barron
Parents: Melania's mother and father Viktor and Amalija Knavs (above in 2011).
The couple - who emigrated from Slovenia to the US - joined the First Family on what is their fifth visit to Trump's Florida estate, Mar-a-Lago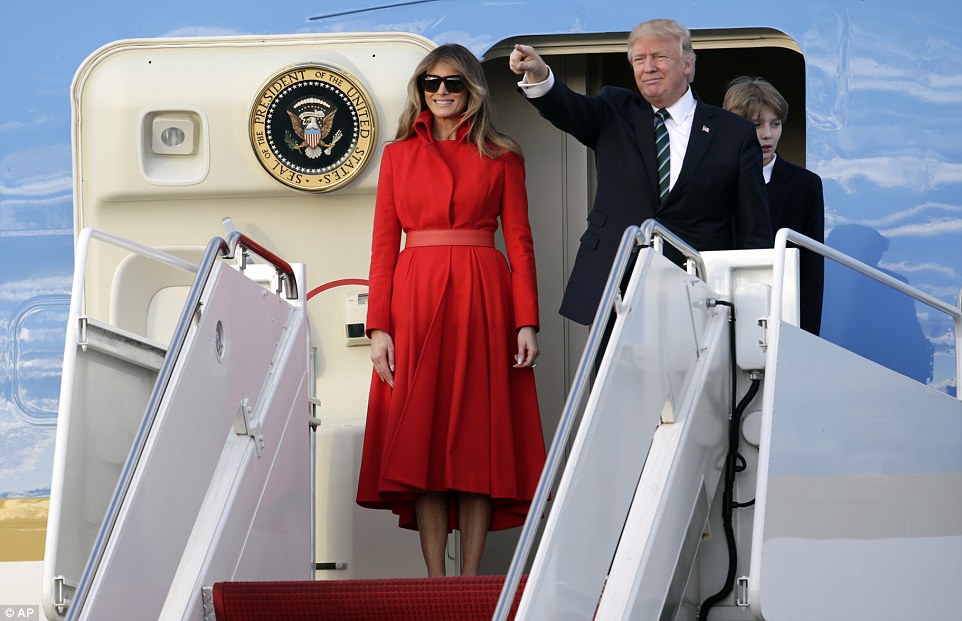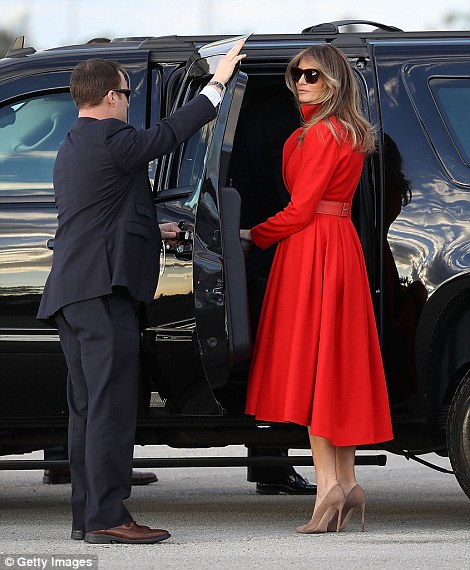 They joined Donald Trump, MELANIA and their grandson Barron - who had made his first trip across the White House lawn earlier that day - before they they were whisked to Trump's luxury club - the so-called Winter White House.
Melania stood out from her navy-blue clad boys in a stunning red coat dress designed for her by Alice Roi that was cinched with an equally gorgeous red leather belt and gloves by the same designer.
And if the styling looked familiar, that is because the First Lady wore Alice Roi to the National Prayer Service in January, the day after her husband's inauguration.
The look was finished off with her favorite pair of Gucci sunglasses and tan suede heels by Jimmy Choo.
Barron had made a rare appearance at the White House on Friday, his first since his father took office almost two months ago in January.
The 10-year-old son of President Trump was photographed while making his way across the White House lawn for the first time, where he boarded Marine One with his mom and dad.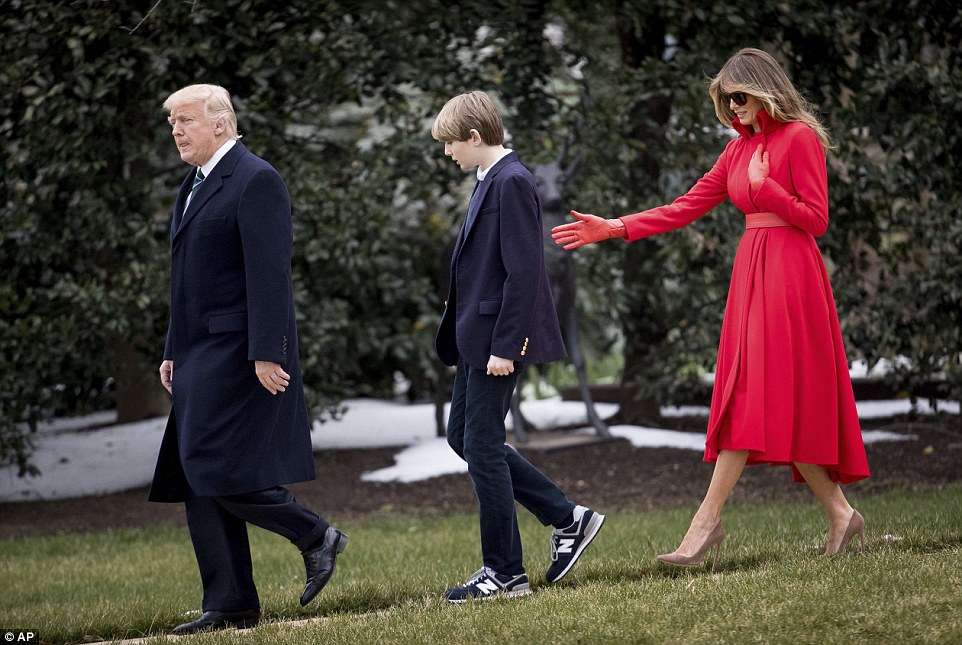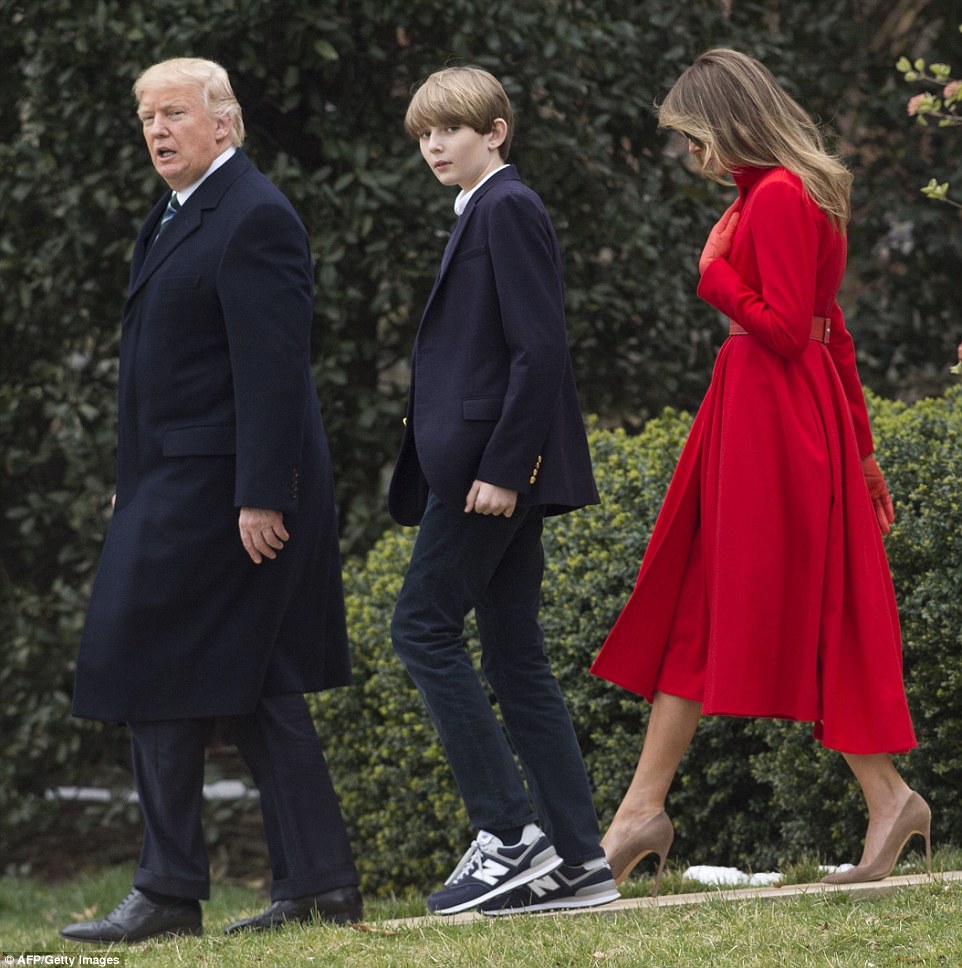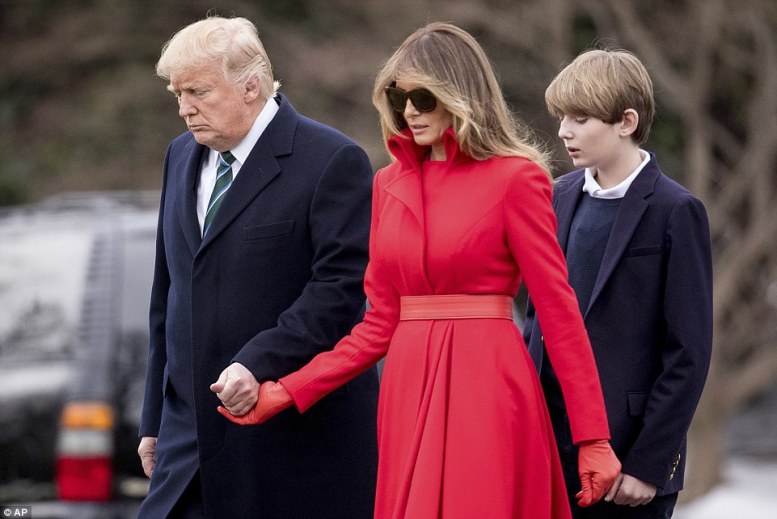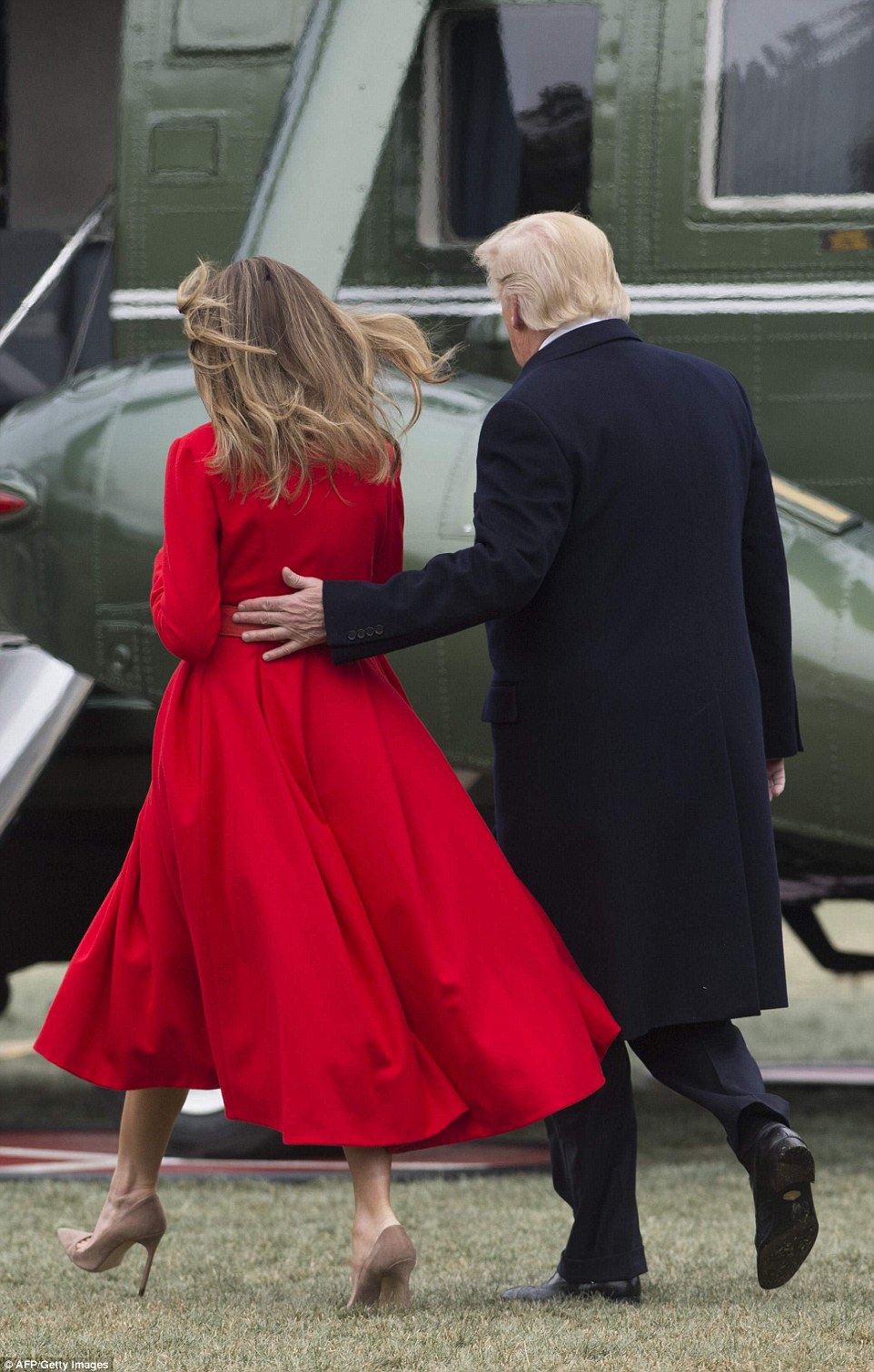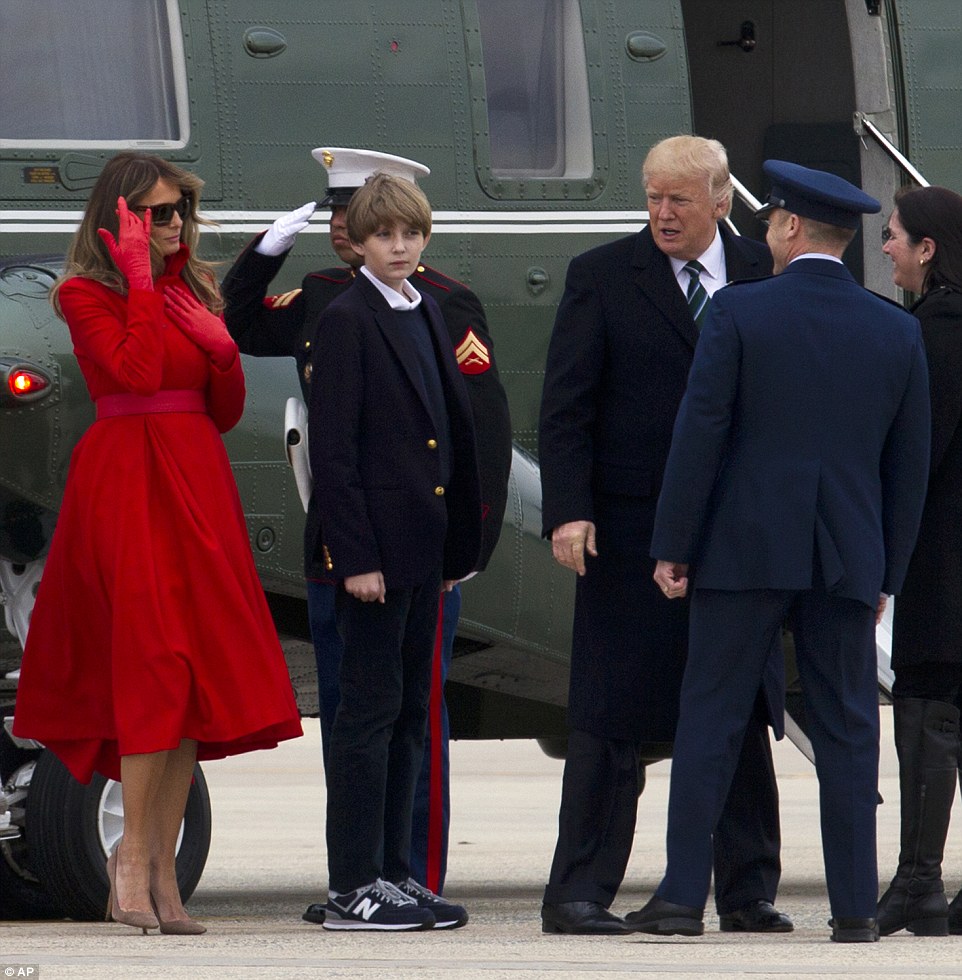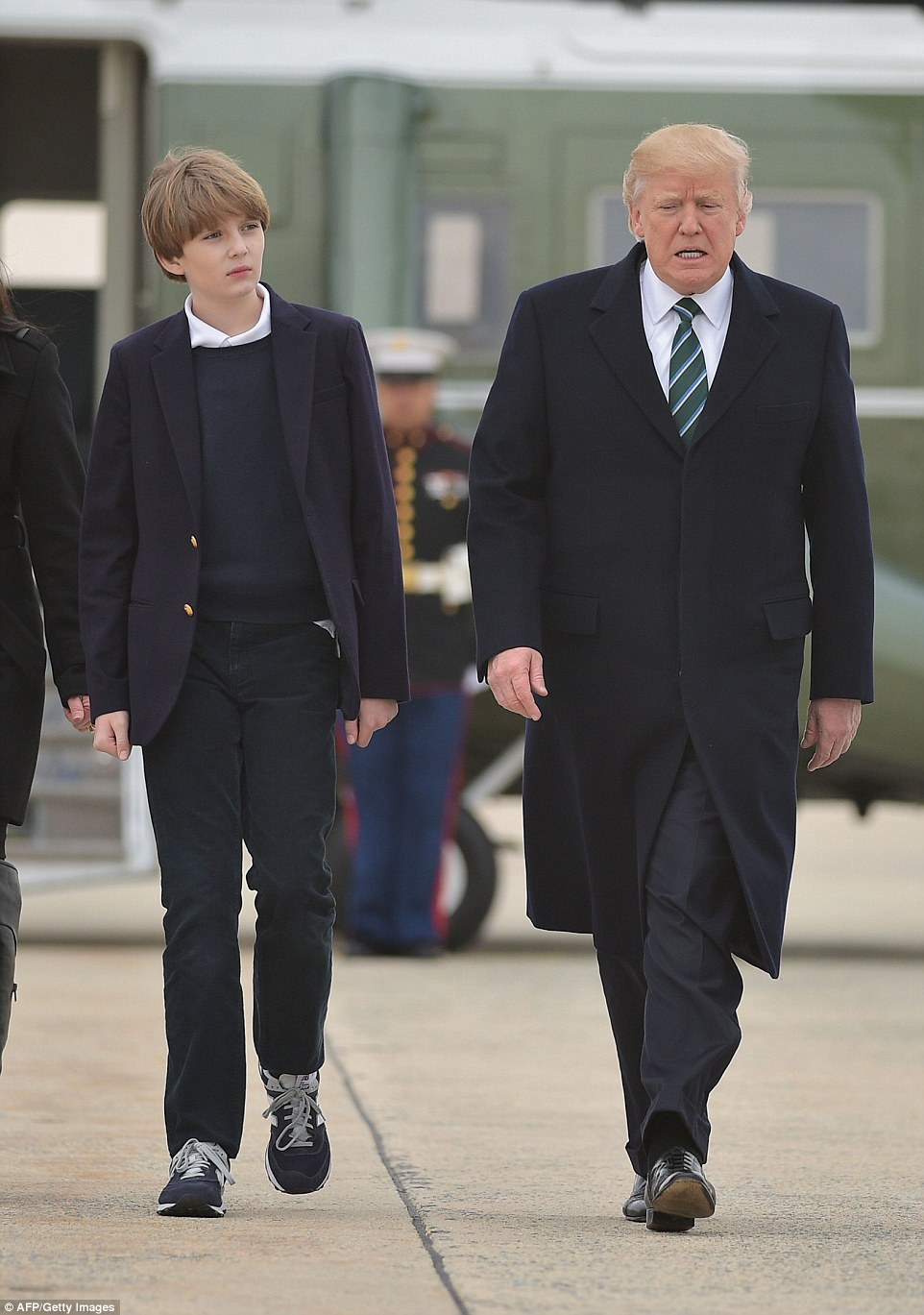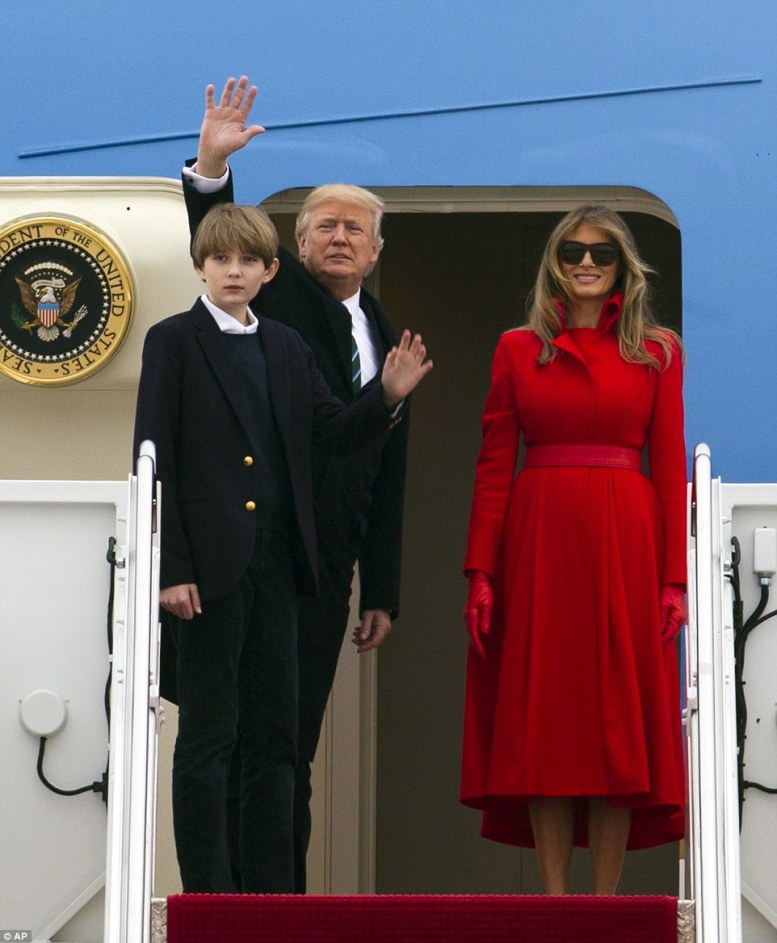 His time in DC was brief however, and after Marine One dropped him and his folks of at Joint Force Andrews it was on to Air Force One and off to Mar-a-Lago for Barron, who spends most winter weekends in Palm Beach.
Read more: http://www.dailymail.co.uk