Janet Reno, former first female U.S. Attorney General under President Bill Clinton, died on Nov 7,Monday morning ,following a long battle with Parkinson's disease, her sister Maggy Hurchalla said. She was 78.
Reno, the nation's first-ever female attorney general, served in the Clinton White House from 1993 to 2001.
In a statement, former President Bill Clinton said that he and his wife, Democratic presidential nominee Hillary Clinton, were "deeply saddened" by the passing of Reno, calling her "an extraordinary public servant who dedicated her life to advancing justice, equality, and innovations in criminal justice that would save and lift lives.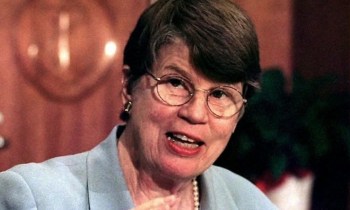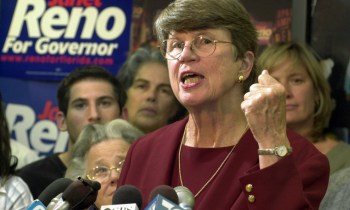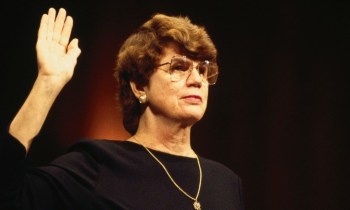 "As Attorney General for all eight years of my Presidency, Janet worked tirelessly to make our communities safer, protect the vulnerable, and to strike the right balance between seeking justice and avoiding abuse of power," Clinton said in the statement, listing some of her top accomplishments.
As part of the Clinton administration, Reno oversaw the high-profile convictions of numerous bombers including Ted Kaczynski, the domestic terrorist infamously known as the "Unabomber;" Sheik Omar Abdel-Rahman for the 1993 World Trade Center bombing; and Timothy McVeigh and Terry Nichols for their roles in the 1995 Oklahoma City bombing.
"Speak out against the hatred, the bigotry and the violence in this land. Most haters are cowards. When confronted, they back down. When we remain silent, they flourish," Reno said one month after the Oklahoma City bombing.
After law school, Reno worked for four years as an associate at Brigham & Brigham, before becoming partner at Lewis & Reno, where she stayed for four years. In 1971, Reno decided to work with the Florida House of Representatives as a staff director.
After a brief return to the private sector, she was appointed as Florida's State Attorney in Miami, becoming the first woman to ever hold that position. Reno stayed in the job for about 15 years until Clinton tapped her to become the 78th U.S. attorney general.
Caught in the middle of Clinton-era scandals
When Clinton's administration was rocked by the Whitewater scandal, Reno was the person tasked with appointing special prosecutor Robert Fiske to lead the probe in 1994.
The Clintons were never charged with criminal wrongdoing.
In Clinton's second term — months before his impeachment — the Republican-controlled House Committee on Oversight and Government Reform voted to cite Reno for contempt of Congress for failing to hand over key memos.
Reno eventually provided those documents. Congress never moved forward with a vote on the matter.
At a ceremony to honor Reno in 2009, then-Attorney General Eric Holder praised his predecessor for her tenacity and tireless work ethic during her eight years in the job.
"I don't know how many times she said to me, 'What's the right thing to do?'" Holder said. "It was never what's the easy thing, what's the political thing, or the expedient thing to do."
source:https://www.nytimes.com