Is it any surprise that First Lady Melania Trump is knocking it out of the park with her stunning fashion choices and cheerful demeanor? Americans know what a chic woman she is even though the fashion elite refuses to acknowledge her incredible sense of style. Hello Vogue! Hello Harper's Bazaar?
Even though the liberal-leaning fashion magazines ignore her, Americans know she's got great taste and a flare for fashion. If they were smart, they'd be all over her like they were when Mooch was first lady. You couldn't pass a magazine stand without seeing several covers with Michelle Obama on them. Readership would skyrocket if Melania was on the cover of one of these magazines but it really isn't about promoting fashion then, is it? It's their loss! Shame on them!
The first lady was seen wearing a fit-and-flair Calvin Klein navy dress with detail at the neck.  She was seen chatting and laughing it up with the French First Lady. Both ladies looked very chic: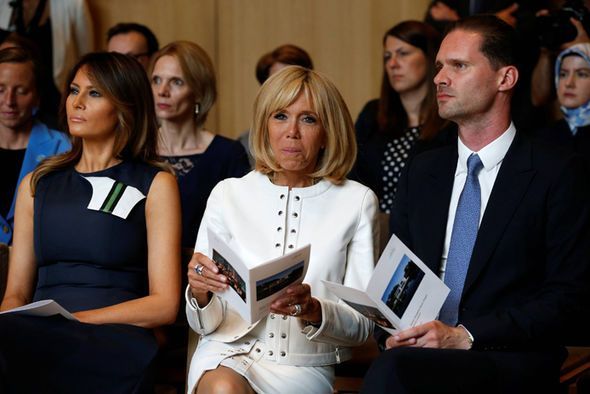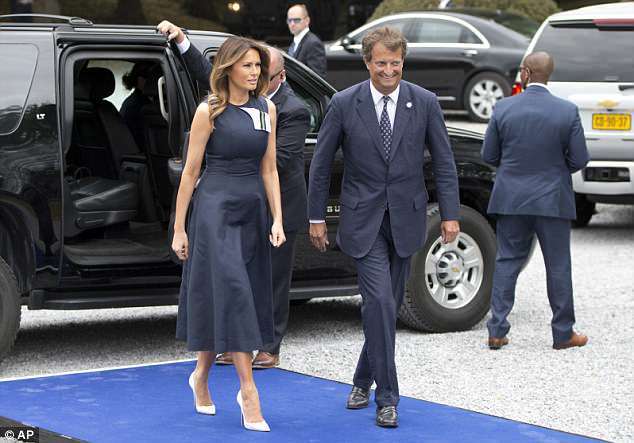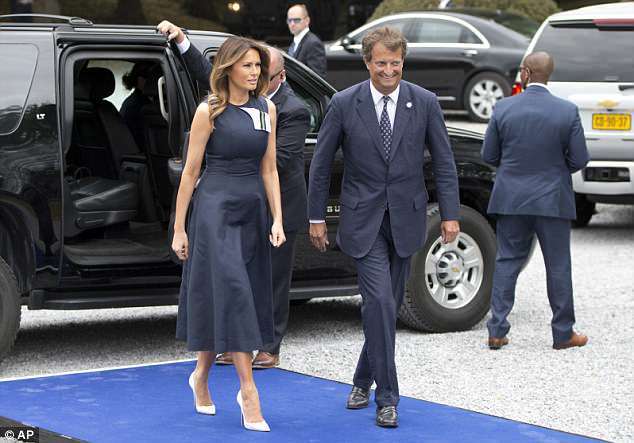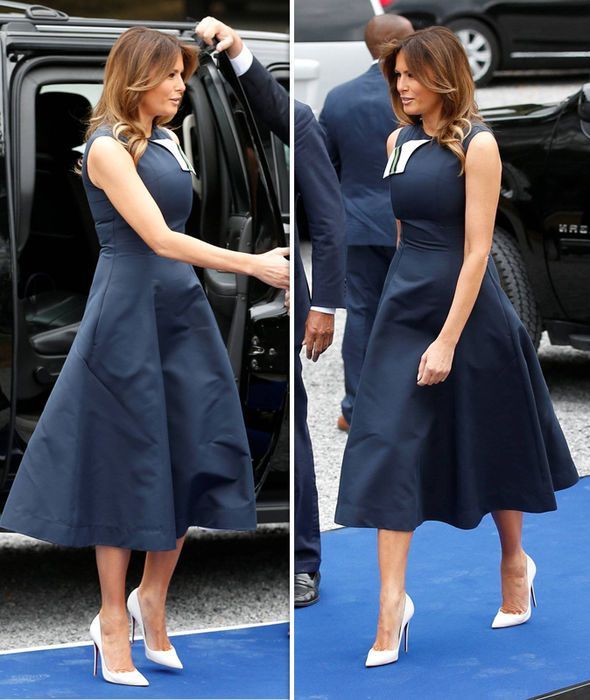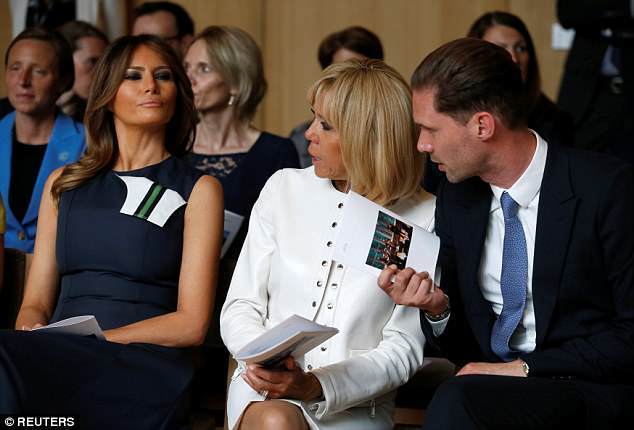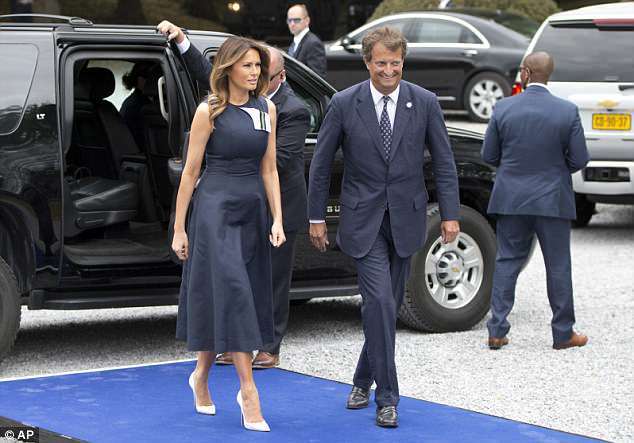 The gown, by Elie Saab, flattered the mum-of-one's model figure and showed a hint of skin. It originally cost £5,915, but is now on sale for £2,958.
A nude lining could be seen underneath the dress, stopping at the knee. The heavily detailed which lace overlay, meanwhile, was tea length, giving the illusion of showing off plenty of leg
Elie Saab is a Lebanese fashion designer with studios in Paris and Milan - a fitting choice for the cosmopolitan event the Trump duo were attending.
Stylish Melania paired this with a pair of nude Christian Louboutin stilletto court heels, £525.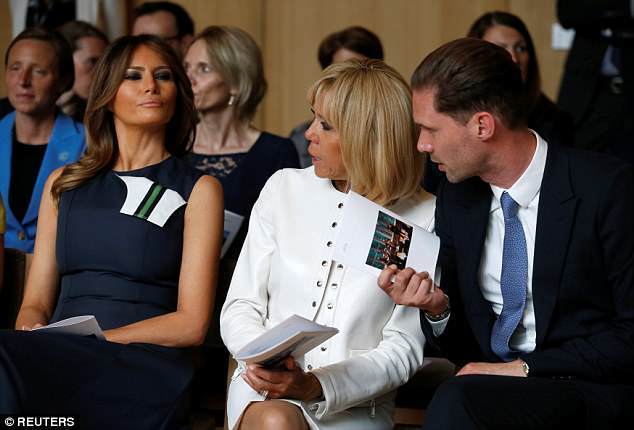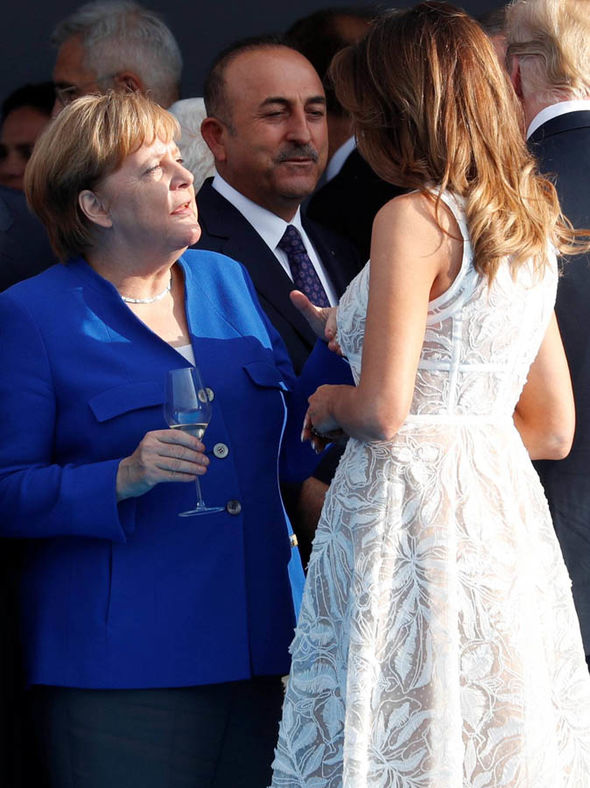 The tulle detail and embroidery is what makes this cocktail dress a budget buster at a cost of over $7K! At that price, the dress is almost sold out on the Neiman Marcus website: