Actress Lindsay Lohan has invited President Donald Trump for a tour of the refugee camps in Turkey .She has worked there in recent months, saying that the experience would help the President-elect better understand the plight of Syrian refugees.
On Friday, the 30-year-old Mean Girls star called on Americans to unite behind Trump but said it would be a good thing for the country to show more "care and support" to displaced refugees.
"I want to try to get the word out to Donald Trump to bring him over there, have him see all the positive things they are doing over there and all America can do to help as well," Lohan said.
'I think it would be a positive thing for America to show their care and support, and for him to experience what it's like for these people… experience how giving Turkey has been to the refugees and how many they have welcomed in," she added.
The actress also defended the president, telling the paper that he was undoubtedly going to be closely "scrutinized" due to being in the public eye.
"He is the president — we have to join him," she said. "If you can't beat him, join him."
In January, Lohan met with Turkish President Recep Tayyip Erdogan and his wife Emine at the presidential palace, where she posed for a photograph with 7-year-old refugee and social media star Bana al-Abed.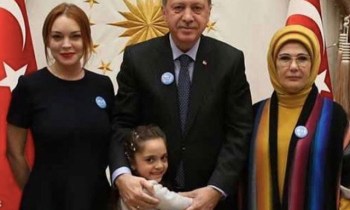 Lohan has spent the past few months visiting Turkish refugee camps and hospitals. In October, the actress reportedly teamed with German energy drink maker Mintanine to provide free energy drinks to some refugee camps.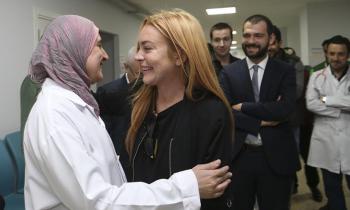 Lohan responded to live viewers who asked whether she had converted to Islam, as several media reports over the past few months had suggested. The actress said she hadn't yet converted but had been studying the Quran.
"I've studied the Quran for quite some time," she said. "It's a process to convert to anything. I respect all religions… it's a beautiful religion and I am a very spiritual person… it's something I've been studying. You can't just convert overnight to a religion."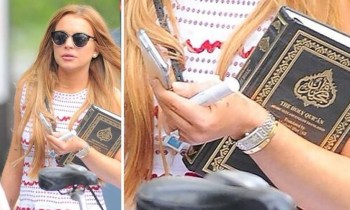 What are your thoughts …Please comment below…
source :http://www.breitbart.com